Track-Specific Publishing Options
1572299760001
New
Web App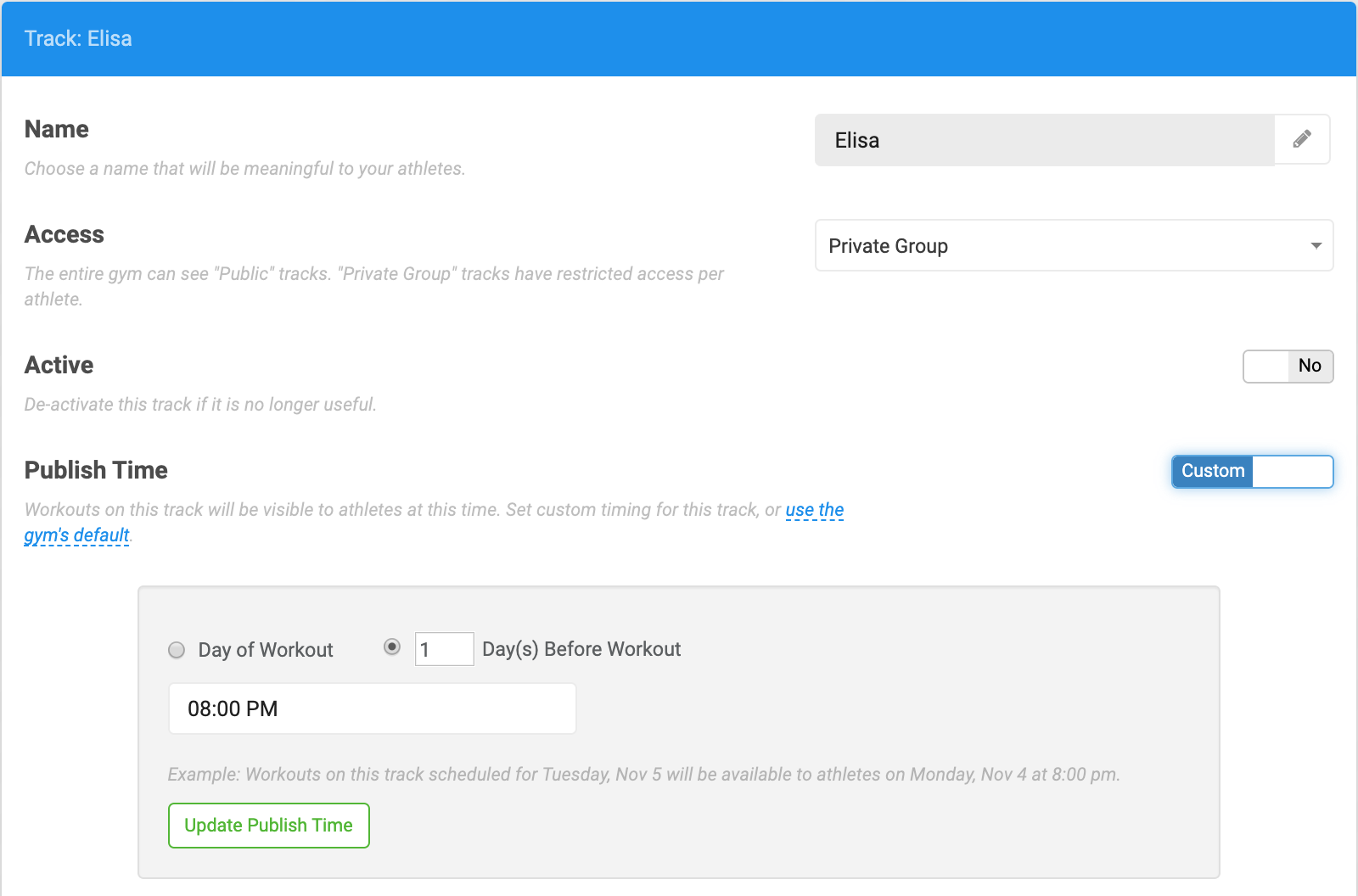 Workout Tracks now have the option to have their own Publishing times!
For example, say your daily WOD is set to release to your athletes at 8 pm each night before the next day's workout, but you have a competitor program you'd like to release the full week of workouts each Sunday at noon. Now you can set up the competitive training track with its own publishing time!
This does not change the current functionality of the Publishing time. If you do not select a publishing time for a track, workouts will release using the default publishing time you've set for your gym.
Read more on setting up Track Specific Publishing here!
Did you like this update?