Whiteboard Permissions
1611000000001
New
Android
iOS
Web App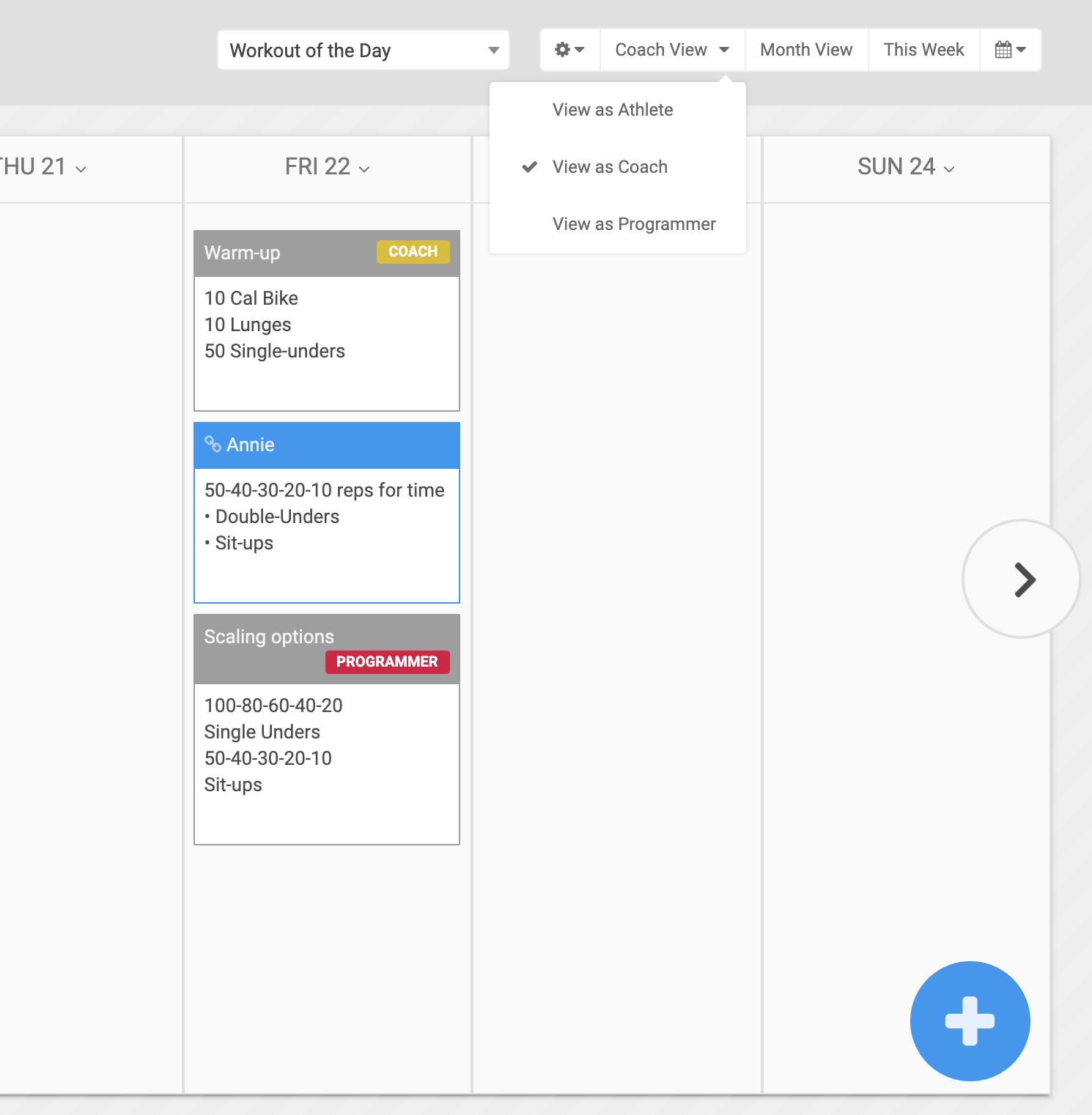 New updates to the Whiteboard Permissions in the mobile apps!
Now, when you're adding workouts to your programming calendar, you'll be able to add Coach Only and Programmer Only components.
This means that you can add warm ups and workouts to your programming calendar that will only be visible to your coaches and/or programmers.
You will see an option for 'Visible to:' when adding an item to the programming calendar and on the Workout Definition tab for a workout that has already been added to the calendar where you will be able to modify the viewing permissions.
On the programming calendar view and in the app, those with the coach or programmer permission will be able to toggle the view to 'View as Athlete', 'View as Coach', or 'View as Programmer' as applicable.
For more help on Whiteboard Permissions, visit our help article here!
Did you like this update?