Zen Planner Integration Updates
1601497620001
New
Improvement
Web App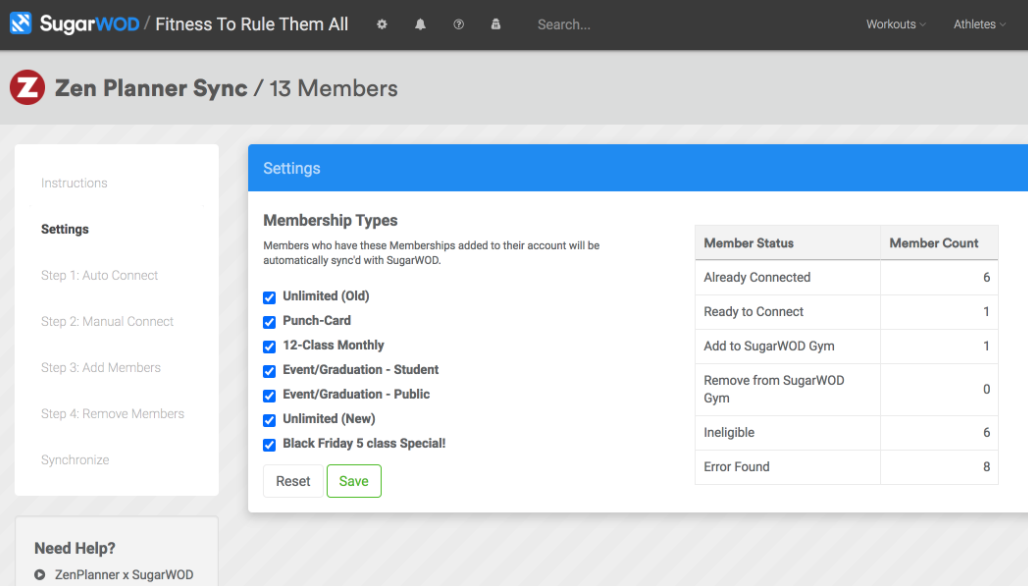 Updates to the integration with Zen Planner's member management platform have been released!
Previously, anyone with an active membership in Zen Planner was synced to your SugarWOD account. With the recent updates, access granted to SugarWOD is managed by the membership type(s) the owner selects e.g. CrossFit, Personal Training, etc.
Additionally, when using the Member Sync tool, those who have Staff access in the Zen Planner studio will be automatically granted the coach permission in SugarWOD. No active membership is needed for Staff to be granted access in SugarWOD.
Looking for more information on the Zen Planner integration? Check out the benefits here!
For current Zen Planner users, visit our help article for help connecting specific memberships here.
Did you like this update?